Cycling with Google Glass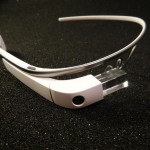 Last Saturday morning (02/22/2014), I rode with the St. Petersburg Bicycle Club and brought along my Google Glass. Below are images and videos straight out of the device. I didn't edit or process them in any way.
If you aren't sure what Google Glass is, check out my previous article or Google Glass's homepage.